Citrin Cooperman is proud to be among the CIOReview's Top 10 Most Promising FinTech Service/Consulting Companies of 2021, recognizing prominent organizations in the industry that address issues pertinent to the finance sector.
As part of this recognition, CIOReview sat down with Partner and Financial Services Practice Leader Alex Reyes and Partner and Technology Practice Leader Michael Rhodes to discuss Citrin Cooperman's experience serving FinTech companies. "We evolve with the needs of a business and offer services to help them take control of their financial processes, from basic accounting to more complex activities such as compliance and taxation."
Click the spread below to read more.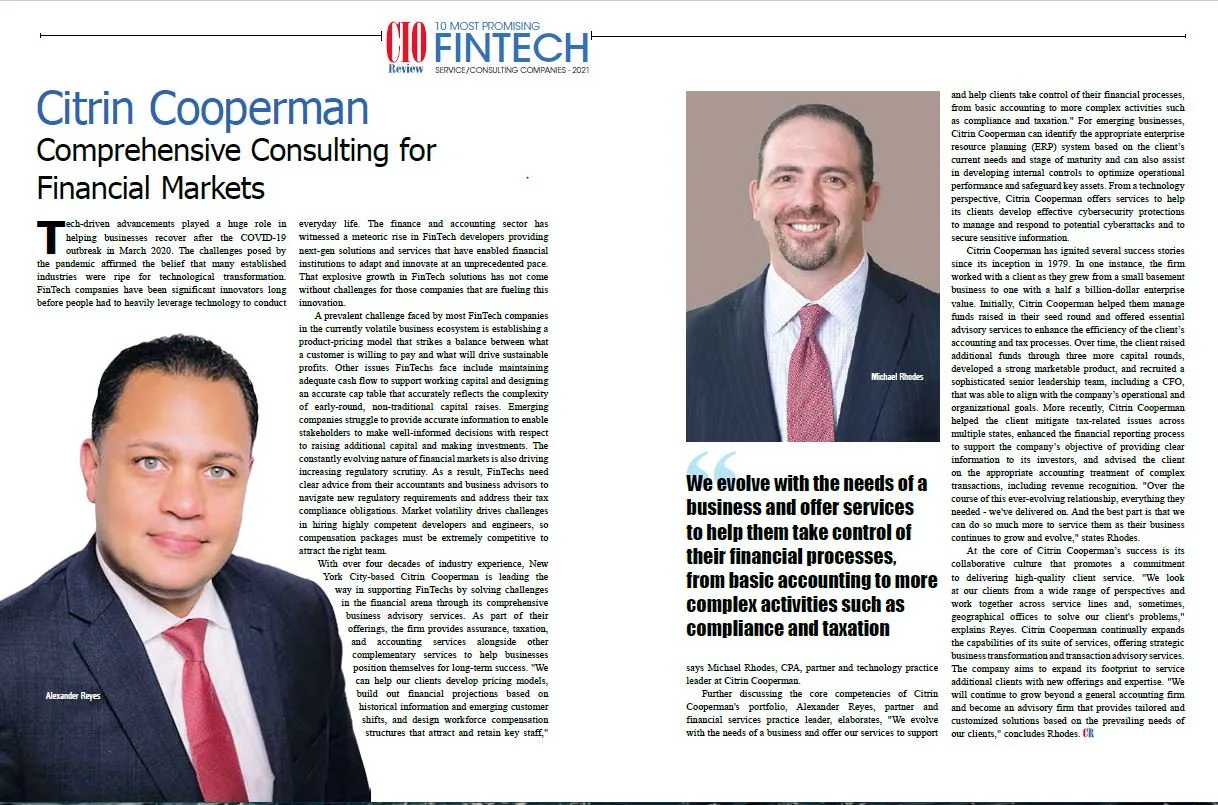 Our specialists are here to help.
Get in touch with a specialist in your industry today.