We take the idea of being your advisor very seriously. Our professionals are dedicated about getting to know our clients inside and out. It is critical that we earn the right to be a trusted advisor for our clients and be that first call they make when it matters most. Each of our professionals are taught to approach their client service delivery with a consultative mindset. We actively educate our teams on important business concepts and the depth and breadth of all of our service offerings so we can be full-service solution providers.

At Citrin Cooperman, we offer a wide range of assurance, tax, and business advisory services to meet the business and personal needs of our clients.
Audit and assurance services are provided by Citrin Cooperman & Company, LLP.
Learn more about our service offerings: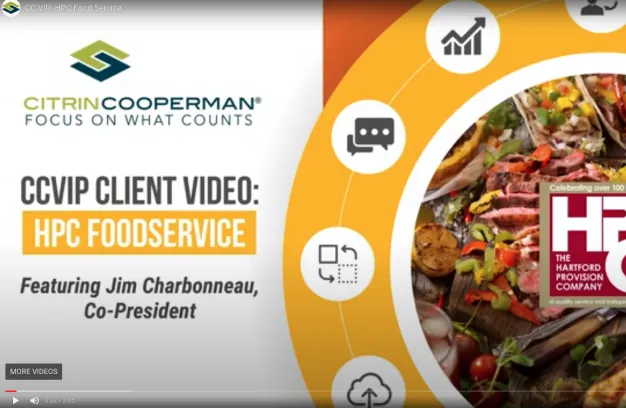 CC VIP: HPC Food Service
When you are free to focus on what counts, business thrives.
Hear directly from our client, HPC Food Service, on how Citrin Cooperman's Business Advisory Solutions Approach adds value and helps them to achieve their business goals.