How Citrin Cooperman Can Help
As technologies continue to emerge, trade policies change, automation increases, and skilled labor shortages occur, it is more important than ever to have business advisors you can trust. Our dedicated manufacturing and distribution team leverages our deep expertise to provide a full range of assurance, tax, and business advisory services to assist our clients in achieving their business goals. We strive to deliver value to manufacturing and distribution companies by helping management make informed decisions that improve efficiencies, reduce costs, and ultimately improve the bottom line.
Subsectors We Serve
Specialty Services
In addition to our core assurance, tax, and advisory services, we also provide:
Agreed-upon procedures
Accounting advisory services
International tax
State and local tax
Technology and risk advisory consulting (TRAC)
Transaction advisory services
Business valuations
Fraud investigations and forensic accounting
Insurance claim analysis
Bankruptcy and restructuring
Inventory control procedures
Strategic planning
Internal control compliance (including Sarbanes-Oxley assistance)
Transfer pricing
Succession planning
Manufacturing and Distribution - Pulse Survey Report - 2022
Citrin Cooperman's Manufacturing and Distribution Practice is delighted to announce the release of the third annual industry survey report! Over the past few years, we have seen that strong performers in the manufacturing and distribution industry are the companies that are constantly adapting to change. This year's survey explores how agile businesses are navigating industry issues, including reshaping product offerings, fortifying their business against supply chain changes, implementing artificial intelligence technology, leveraging forecasting tools, and more.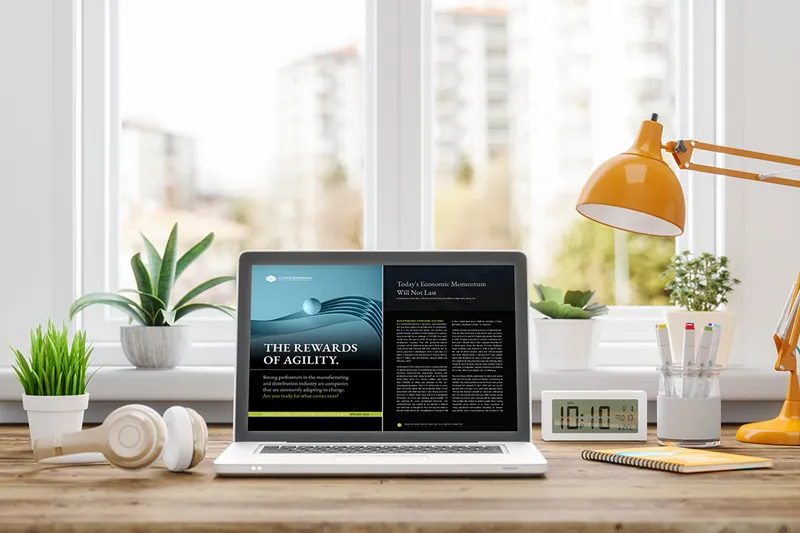 Sign up for Manufacturing and Distribution insights.
Our in-focus thought capital resource center provides insights on real-time, relevant, strategic, and tactical business issues and trends to help keep you in front of what's happening in your industry and the market.
Our Manufacturing and Distribution Specialists are here to help.
Get in touch with a specialist in your industry today.