Services Included
International Tax Consulting
International Mergers & Acquisitions and Cross-border Reorganizations
Cross-border Entity Tax Structuring
Cross-border Operational Structure and Tax Strategy Alignment
Foreign Investment in U.S. Real Property Consulting
U.S. Chapter 3 and 4 Withholding Tax Considerations
Analysis and Interpretation of US Income Tax Treaties and Totalization Agreements
Cross-border Trust and Estate Consulting
US International Tax Controversy Matters
Pre-Immigration Tax Planning
Intellectual Property and Digital Asset Structuring
International Tax Compliance
International Tax and Information Reporting
Expatriate Tax Services
FIRPTA Compliance
U.S. Withholding Tax Compliance
Tax Attribute Analysis and Utilization
Foreign Tax Credit Planning and Utilization
How Citrin Cooperman Can Help
In today's global economy, international tax rules and regulations are becoming more and more complex. With a wide range of resources, Citrin Cooperman's International Tax Services Practice is equipped to develop and implement strategies and structure transactions, so our clients can reap the benefits.
As an independent member firm of Moore North America, we are able to connect with professionals in nearly 100 countries through Moore Global regarding any issue that may arise.
From guidance on transfer pricing, to cross-border transactions, to reporting and withholding tax requirements, to tax-efficient interest expense tax strategies, our professionals collaborate with our clients to provide the analysis, insight, and assistance for the most efficient strategy.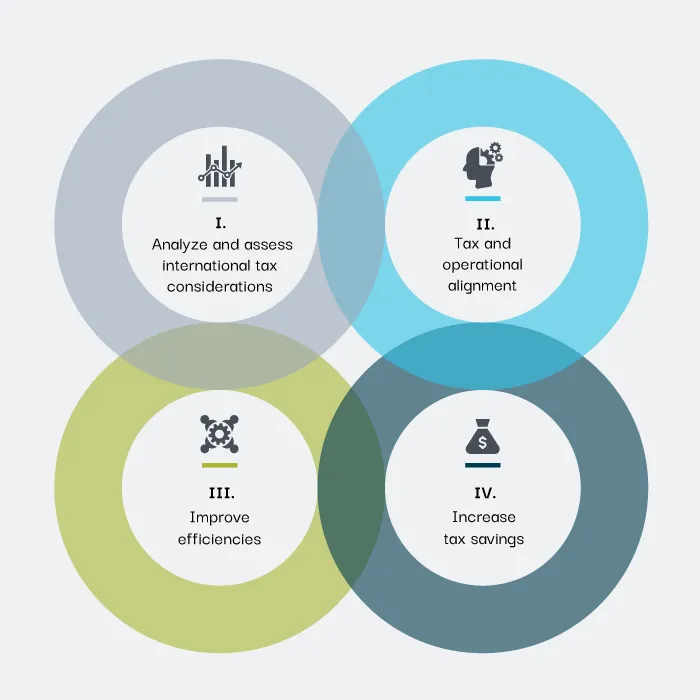 Focused insights on demand.
Our In Focus Resource Center provides insights on real-time, relevant, strategic, and tactical business issues and trends to help keep you in front of what's happening in your industry and the market.
Our International Tax Specialists are here to help.
Get in touch with a specialist today.