1979
1980 - 2000
2001 - 2010
2011 - 2020
2021-Present
Citrin Cooperman is Founded

Milestones
Citrin Cooperman & Company is founded by Niles Citrin and Joel Cooperman with seed money from two iconic rock 'n' roll bands and they set up shop in a two-bedroom apartment in New York City.

Growing, Moving & Expanding
Milestones
Citrin Cooperman moves its NYC headquarters to 529 Fifth Ave and, what began as a tour accounting firm, becomes a full-service tax, assurance, and business advisory firm.
Aggressive Growth
Milestones
The firm launches Citrin Cooperman Wealth Management, forms a State and Local Tax Practice, and joins the international accounting association Moore Global Network Limited.
Evolution Into Action
Milestones
Revenue exceeds $100M, $200M, and then $300M for the first time. The firm celebrates its 40th anniversary in 2019, expands to the West Coast, launches the wealth management affiliate Apexium Financial LP, and restructures its Advisory Services line with a full suite of offerings.
Access The Future
Milestones
Citrin Cooperman establishes a presence in Florida for the first time with the joining of two South Florida firms as well as the Midwest with the joining of a Chicago firm, continues its West Coast expansion, moves its headquarters to the famed Rockefeller Center, introduces three new advisory service offerings – Corporate Performance Management Services, Government Contracting Specialty Advisory, and Music Economics and Valuation Services, and announces a strategic investment in Citrin Cooperman by private equity firm New Mountain Capital. This deal will further cement our mission to be the go-to regional and national professional services firm of choice that middle-market clients can depend on for the core assurance, tax, and strategic business consulting and advisory services that will bring value, enhancing their business and personal aspirations. As we anticipate a busy year ahead, check back often for the latest on our growth and milestones.

Citrin Cooperman India LLP ("CCI"), located on the west coast of India in Ahmedabad, Gujarat was formed to provide shared services for Citrin Cooperman. Providing quality service to clients with the most efficient use of resources is always a challenge in today's professional world. CCI's mission is to provide outstanding professional support to all Citrin Cooperman offices throughout the year in the areas of accounting, tax preparation, valuation reports, litigation support, and other professional work.
To access the Citrin Cooperman India LLP website:

Citrin Cooperman Wealth Management, LP (CCWM) offers clients in-depth and independent personal financial planning and fee-based investment advisory services. The team of in-house experts not only recommends financial, and investment strategies and solutions, but also works directly with a client's legal and tax advisors to implement the plan and oversee ongoing administration.

"Citrin Cooperman" is the brand under which Citrin Cooperman & Company, LLP, a licensed independent CPA firm, and Citrin Cooperman Advisors LLC serve clients' business needs. The two firms operate as separate legal entities in an alternative practice structure. Citrin Cooperman is an independent member of Moore North America, which is itself a regional member of Moore Global Network Limited (MGNL). All the firms in MGNL are independent entities, owned and managed in each location. Their membership in, or association with, Moore Global Network Limited should not be construed as constituting or implying any partnership between them. This global association has grown to be one of the largest international accounting and consulting groups worldwide. One call from Citrin Cooperman will put you in touch with knowledgeable professionals in the local market you are doing business in. To get started, please contact Moore Liaison, Leon Dutkiewicz at ldutkiewicz@citrincooperman.com.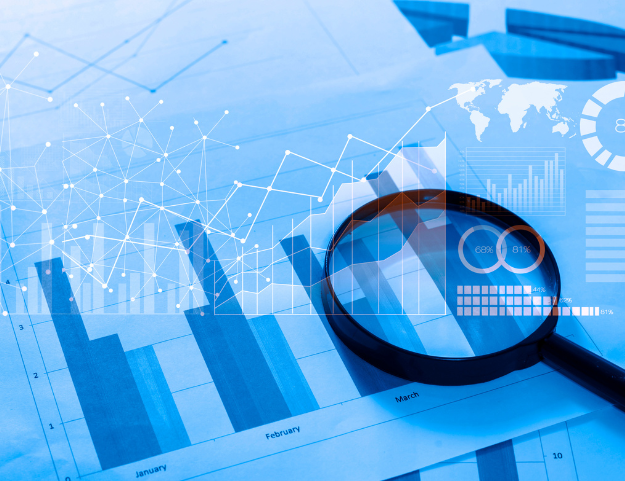 Citrin Cooperman CPM, LLC is an award winning implementation partner of Vena Solutions. Vena connects people, systems and data to power finance-led business planning and real-time reporting using the world's leading spreadsheet platform. This Corporate Performance Management software brings all of your decision support together in one place and helps automate and effectively manage your financial workflows. Our professionals provide management and implementation consultation services to successfully navigate your digital transformation journey.
Learn more