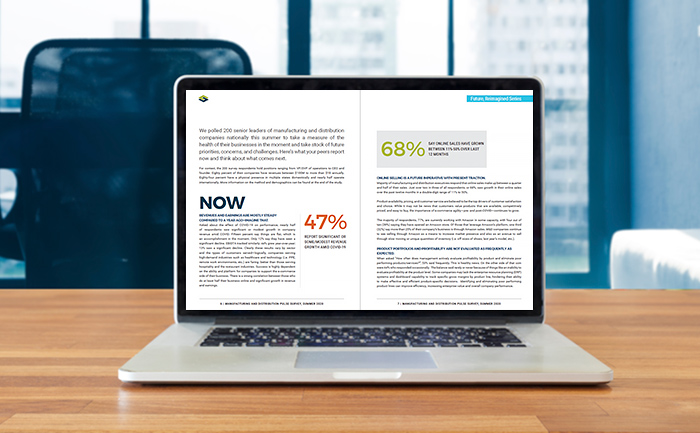 Citrin Cooperman's Manufacturing and Distribution Practice is excited to announce the launch of our inaugural industry survey. The aim of this research is to take the pulse of manufacturing and distribution company leaders nationally in the moment – amid the COVID-19 pandemic – to measure the current health of their businesses and take stock of future priorities, concerns, and challenges.
Read our 2020 Manufacturing and Distribution Pulse Survey Report to view the state of the industry now and the future of the industry reimagined.

Our specialists are here to help.
Get in touch with a specialist in your industry today.