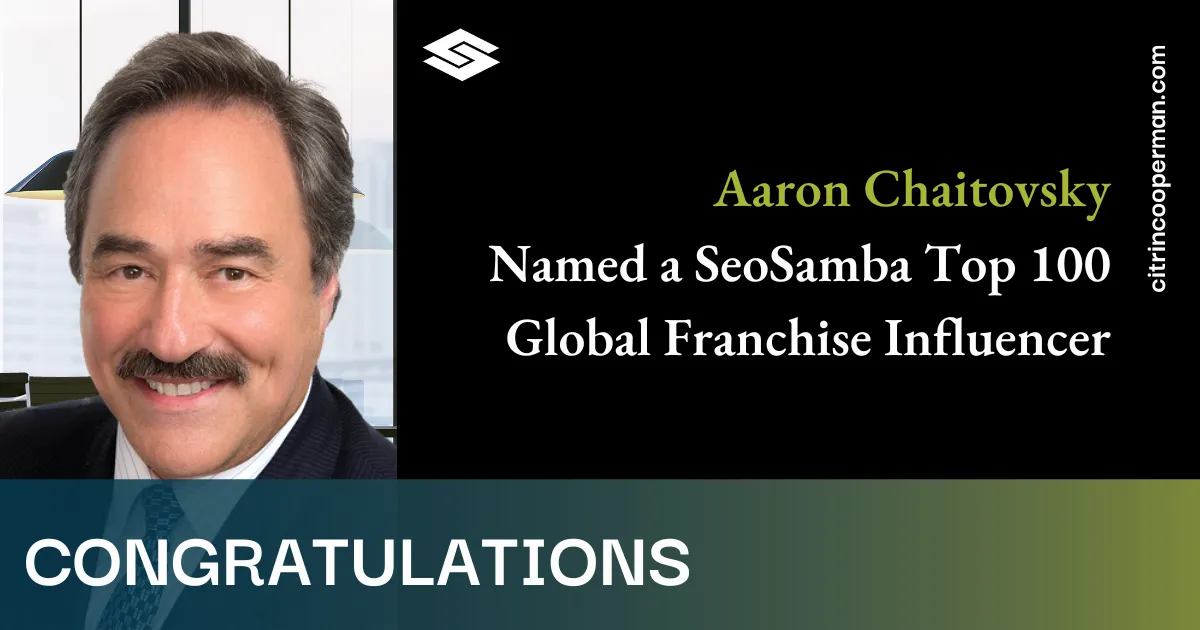 Congratulations to Partner and Franchising Industry Practice Co-Leader Aaron Chaitovsky for being named as one of SeoSamba's Top 100 Global Franchise Influencers for 2023!
The Top 100 Global Influencers in Franchising list celebrates the most powerful characters in the franchise world, highlighting people who have turned local businesses into international powerhouses as well as other influential personalities and dealmakers who have achieved significant recognition among franchise specialists and insiders.
To view the full list, click here:
Our specialists are here to help.
Get in touch with a specialist in your industry today.