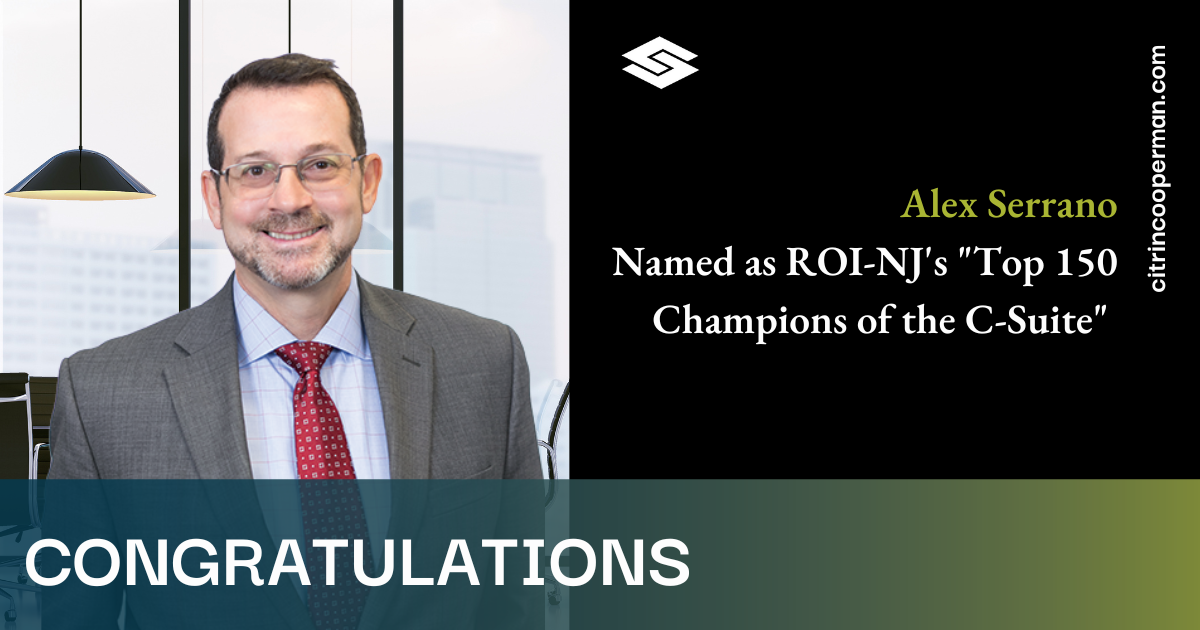 Congratulations to Livingston Office Managing Partner Alex Serrano for being recognized on ROI-NJ's 2023 Top 150 Champions of the C-Suite! The award honors top business leaders for their achievements in the state of New Jersey.
Please view the full list below:

Our specialists are here to help.
Get in touch with a specialist in your industry today.