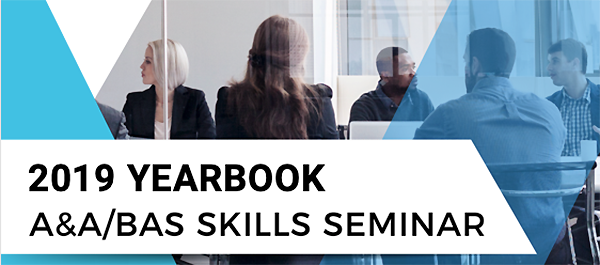 At Citrin Cooperman, we are committed to the continuous learning and career development of all our professionals. Today's environment requires innovative thinking, different skills and experiences, and a higher level of leadership in how we serve our clients. That's why we created CC LEAD, (Learning, Education AND Development) a learning and development framework designed to help our people build the skills and knowledge needed to respond to rapidly-changing and complex market demands.

This yearbook is a small glimpse inside our annual program that focuses on building the skills and knowledge to assist our professionals in understanding what's happening in our profession today, as well as tomorrow. Our purpose was to question, collaborate, share best practices, and get to know our fellow team members from all offices (including India!). We hope the pictures and quotes inside this edition, reflect the overall positive experience we shared.

Our mission is simple - to help professionals build careers at Citrin Cooperman and create a culture of continuous learning for us all.
Our specialists are here to help.
Get in touch with a specialist in your industry today.