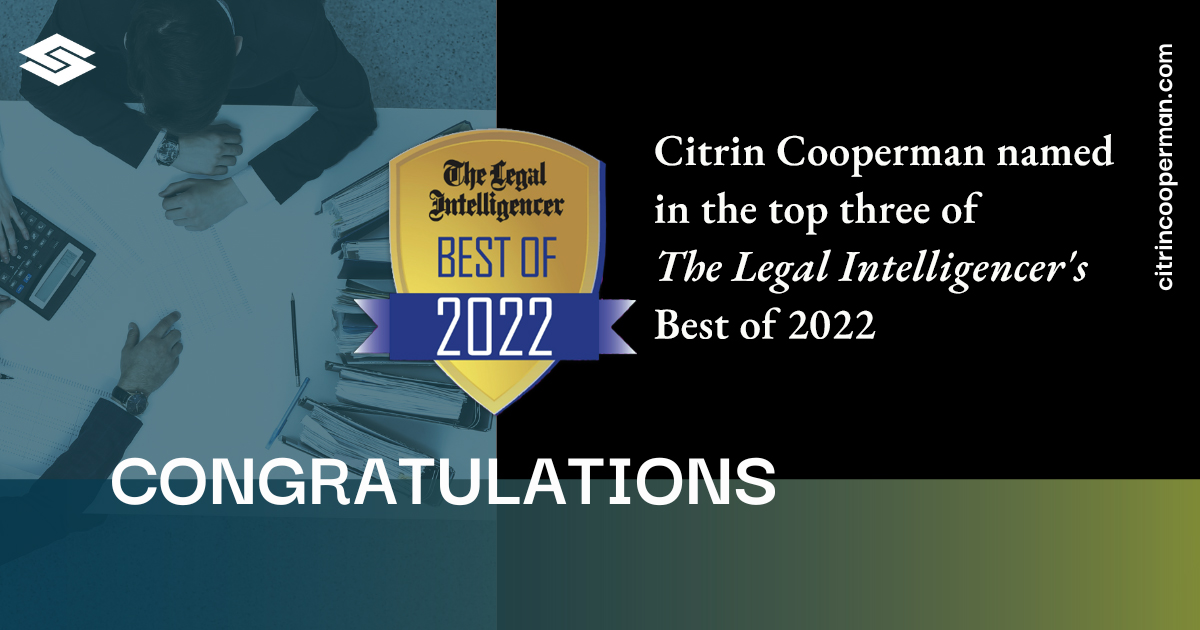 Citrin Cooperman is proud to announce ranking in the top three firms across five categories by The Legal Intelligencer, Best of 2022 awards including Forensic Accounting, Litigation Valuation Provider, and Corporate Investigations Provider. Our Forensic and Litigation Advisory Services team works closely with clients to provide damages expert witness services, forensic investigation services, post-acquisition dispute services, and more. We are honored to receive this recognition and look forward to continuing to serve you in the future.
Please join us in congratulating our Forensic and Litigation Advisory Services leaders Mandeep Trivedi, Joe Lesovitz, Maryann Veytsman, and our dedicated team of professionals.
Our specialists are here to help.
Get in touch with a specialist in your industry today.