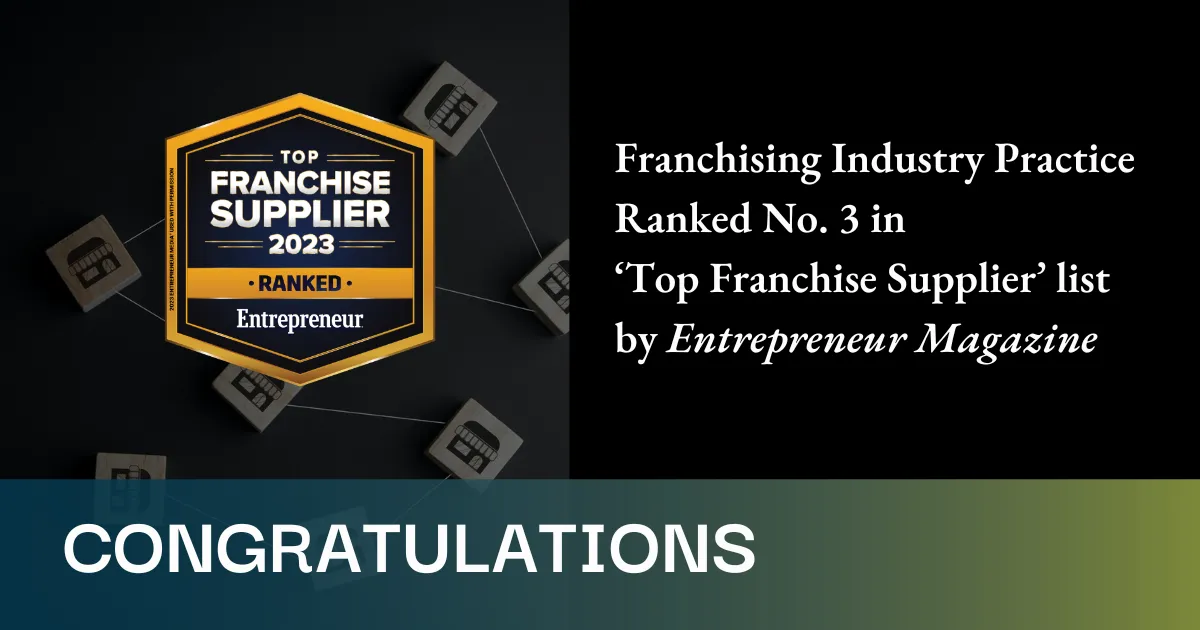 Citrin Cooperman is pleased to announce that our Franchising Industry Practice has been recognized as one of the top franchise suppliers in 2023 by Entrepreneur Magazine for the fifth year in a row, ranking third in the accounting section. The ranking, which is featured in the September/October issue of Entrepreneur Magazine and on Entrepreneur.com, highlights the top-ranked service providers across 11 categories, highlighting an often overlooked aspect of the franchising industry: suppliers and vendors. Rankings of the most influential accounting firms were derived from a survey taken by hundreds of franchisors surveyed throughout the United States.
Entrepreneur Magazine's Top Franchise Suppliers ranking is based on an annual survey of franchisors, from emerging brands to some of the oldest in the industry. This year, a record 1000-plus franchise brands participated, telling us which suppliers they and their franchisees work with and rating their satisfaction with those suppliers' services in the areas of quality, cost, and value. Each supplier receives a score based on the survey results, and the top-scoring suppliers are ranked within their respective categories.
Our specialists are here to help.
Get in touch with a specialist in your industry today.