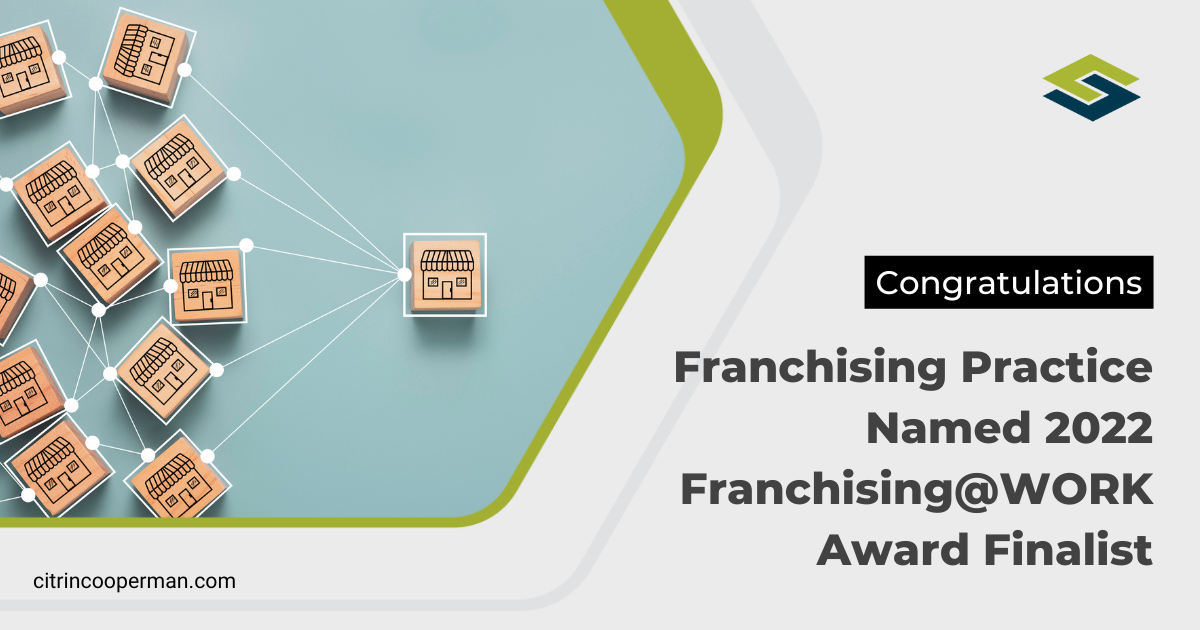 Congratulations to our Franchising Practice for being named a finalist for the 2022 Franchising@WORK Awards by Franchise Business Review! The awards recognize franchise companies with the highest employee satisfaction based on an independent survey of corporate franchise staff.
Franchise Business Review (FBR) is a market research firm that specializes in benchmarking satisfaction within the franchising sector and conducts surveys of corporate franchise employees, franchise supplier employees, and franchise owners' employees across North America each year to determine their levels of engagement. FBR recently ran an industry-wide Franchising@WORK Employee Engagement & Compensation Benchmarking Study to collect data and help franchise companies understand how their culture and engagement compares to others. The franchise companies that participated in Franchise Business Review's employee engagement research were eligible for the Franchising@WORK Awards. FBR analyzed data from nearly 5,500 franchise professionals to identify the finalists based on responses from their employees in eight key areas.
Winners of the Franchising@WORK Awards will be announced live on June 16, 2022.
Our specialists are here to help.
Get in touch with a specialist in your industry today.