Partner and Digital Asset Practice Leader Mark DiMichael was featured in The New York Times for his work on inspecting digital assets during matrimonial disputes. Mark's forensic investigation on a 2020 divorce case discovered multiple cryptocurrency transactions that were not reported on the plaintiff's tax returns, which provided crucial information for the divorce lawyer to settle the case.
Subscribers of The New York Times can click the button below to view the full article.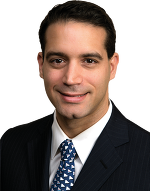 Our specialists are here to help.
Get in touch with a specialist in your industry today.