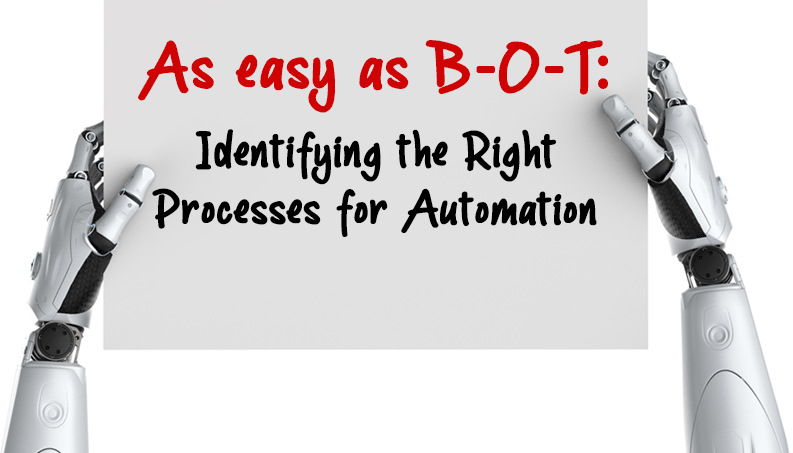 It is well known that RPA allows you to automate repetitive and time-consuming processes, saving hundreds of hours of employee time and freeing them up to concentrate on tasks that increase productivity.
You may now be asking yourself, 'How can I identify the right process for automation?'

Here is a quick exercise to get started:
Select an activity that is time-consuming, consistently formatted and repeatable, (I.e.: Cash reconciliation)
Once identified, log every resource and action that it takes to execute this activity
Recognize the inefficiencies.
Contact Citrin Cooperman to get things started
Redirect your staff's attention to your company's priorities
Well done. You have begun to analyze the data and look at which steps can be eliminated to streamline the process. Once you standardize the process, we can apply automation and identify whether you need an unattended or attended automation.
There is another key advantage to this standardization exercise: Identifying where cross-functional teams overlap in the process and don't drive value to the business. This is why drilling down to the activity level, and identifying ownership of who is doing what, allows your business to operate more effectively, ensuring business-wide improvements.
Let's Get Started!
Our Rapid Automation Assessment takes 2-4 weeks. You will have a full software budget, a consulting budget, hours requirements, preliminary designs for 3-5 automations, and a tactical roadmap to roll out these automations within 90 days.
From there, we will train your resources to continuously discover automation opportunities and assist in developing a Robotic Process Automation Center of Excellence, so you can take full ownership of the solution internally.

Contact us and visit our Robotic Process Automation Services website by clicking this link.
SUGGESTED ARTICLES


Our specialists are here to help.
Get in touch with a specialist in your industry today.