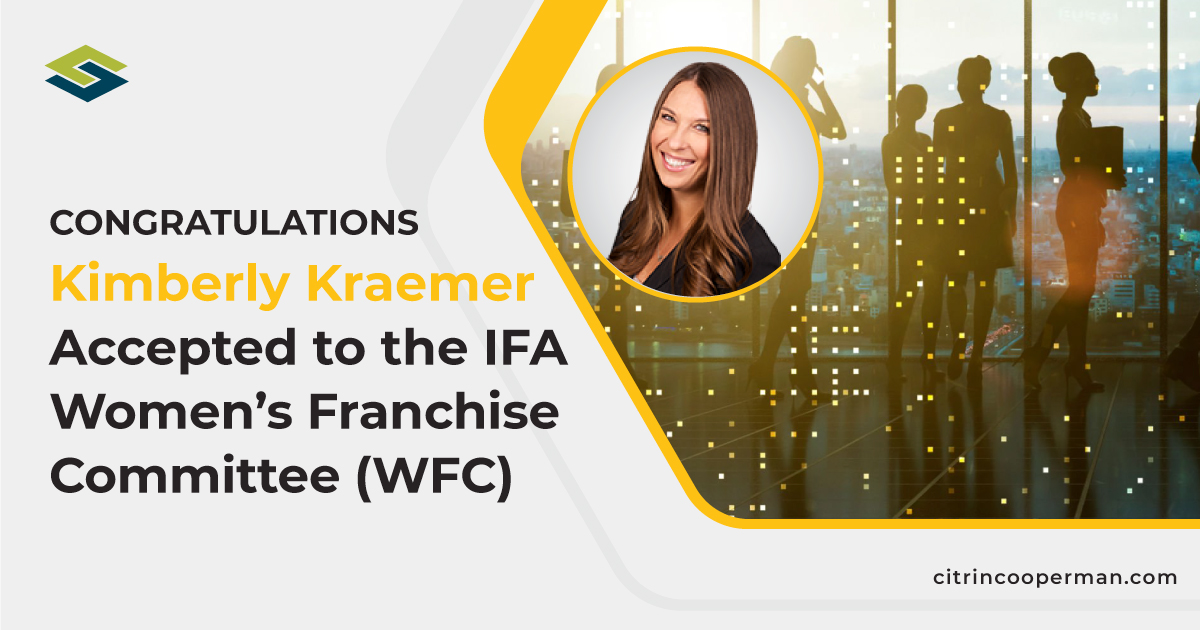 Congratulations to Director Kimberly Kraemer on her acceptance to the International Franchise Association (IFA) Women's Franchise Committee (WFC). The mission of the WFC is to promote women's participation in franchising by providing international networking opportunities for the exchange of ideas, resources, and experiences.
Kim has supported the IFA and franchising community for many years. She is also co-chair of the WFC New York/New Jersey Chapter, which has allowed her to gain useful knowledge to better understand the current franchise environment and the needs of her clients.
Our specialists are here to help.
Get in touch with a specialist in your industry today.