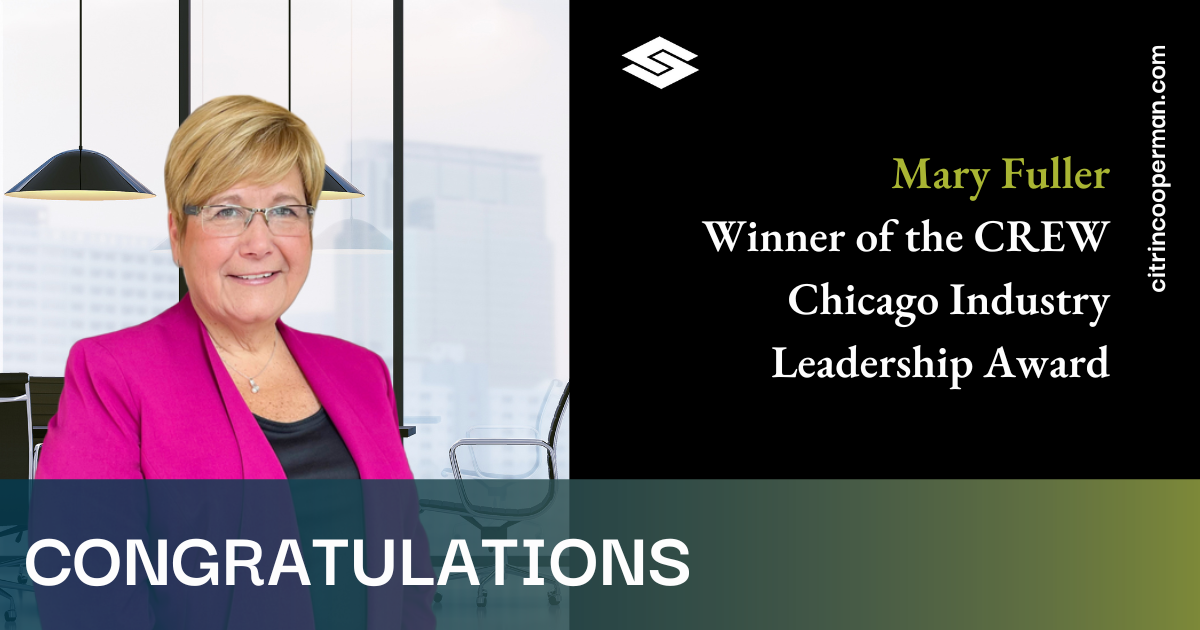 Congratulations to Partner Mary Fuller, winner of the 2023 CREW Chicago Annual Industry Leadership Award! CREW Chicago will be honoring Mary Fuller at their Annual Industry Leadership Award Celebration on May 10, 2023 at the Venue Six10 Conference Center from 5:30 - 8:30 PM CDT. The award is given each year to an influential and innovative leader who has made significant contributions to the growth and development of women in the commercial real estate industry.
Our specialists are here to help.
Get in touch with a specialist in your industry today.