A solid finance and accounting team is necessary to provide accurate and timely financial data to owners and investors of real estate companies to maximize profits. Many real estate companies are shifting towards an outsourced model for their accounting functions in order to run their businesses more efficiently. Outsourcing provides greater flexibility and access to more resources, minimizes overhead costs, and optimizes financial reporting. In turn, real estate professionals can more effectively focus their time on managing their business while having access to real-time financial information. This information enables professionals to make efficient and effective decisions to help to grow their business.
Citrin Cooperman provides the following outsourced services that can be tailored to meet each company's size and needs: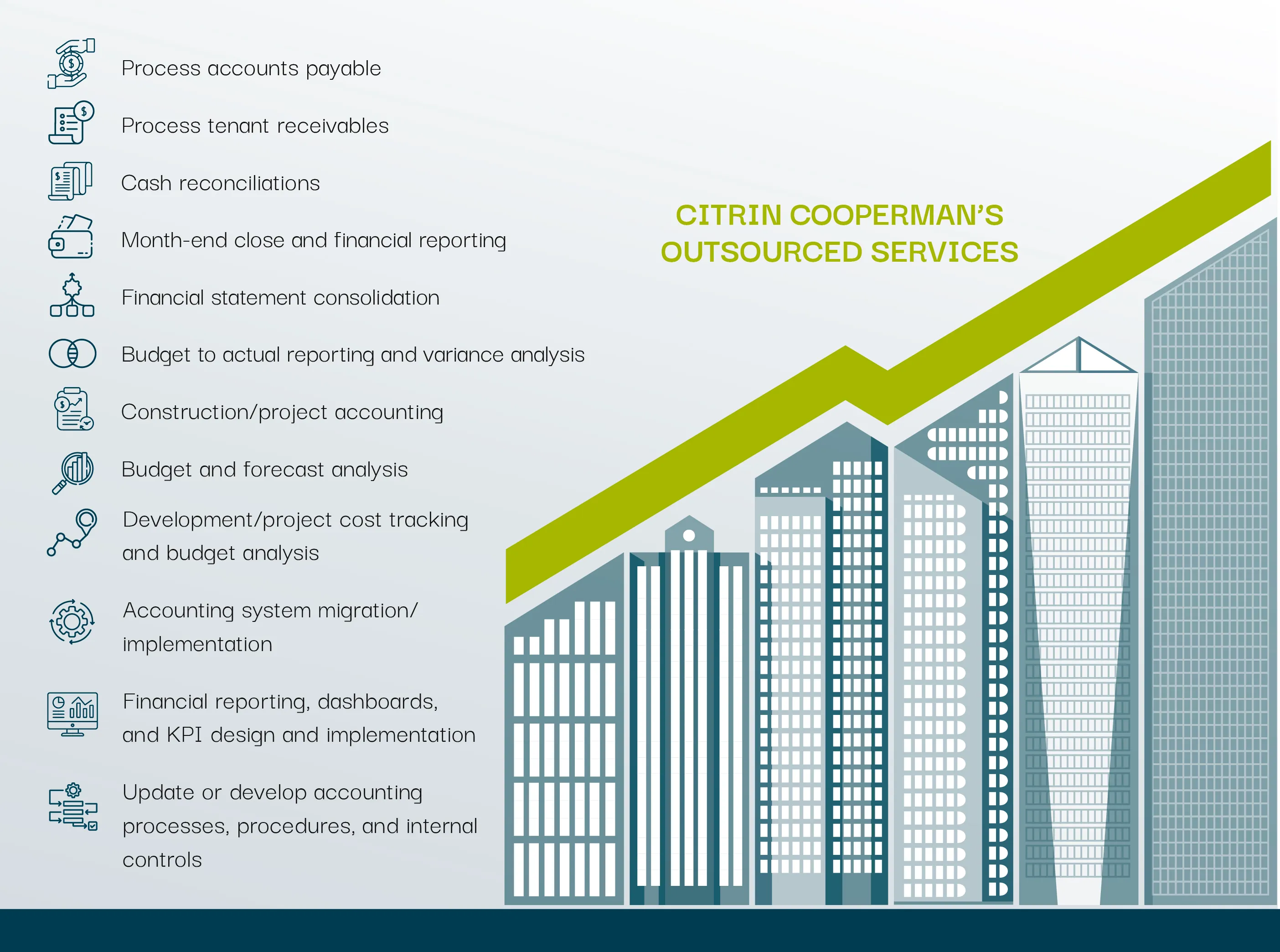 Real estate companies may also look to outsource a specific role within their accounting department on a temporary or permanent basis such as the chief financial officer (CFO), controller, or financial planning and analysis (FP&A)/senior accountant role.
Citrin Cooperman's Business Process Outsourcing professionals are ready to support your real estate business with our suite of outsourcing services. To get started, please reach out to Jessica Garber at jgarber@citrincooperman.com.
Our specialists are here to help.
Get in touch with a specialist in your industry today.