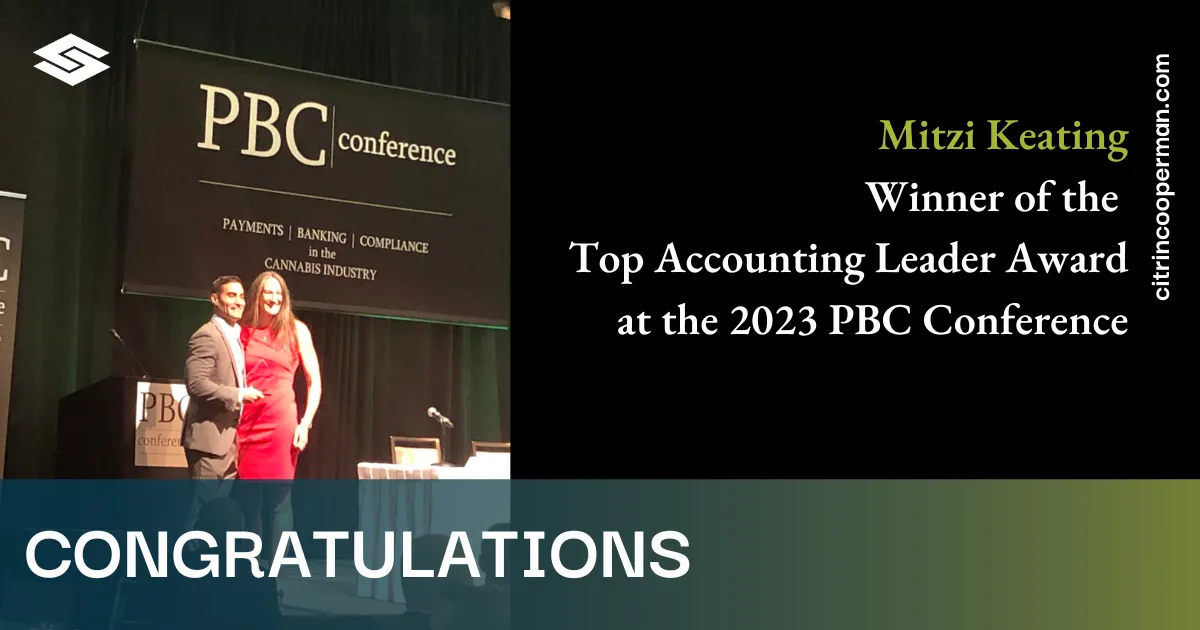 Congratulations to Partner and Cannabis Advisory Services Industry Practice Co-Leader Mitzi Keating for winning the Top Accounting Leader award at the 2023 PBC Conference! Awards were given on the basis of the number of nomination submissions received, with extra consideration for nominations submitted by customers, clients, & partners, the quality of nominations explaining why the individual/company should receive the award, and the individual's general industry reputation.
Our specialists are here to help.
Get in touch with a specialist in your industry today.