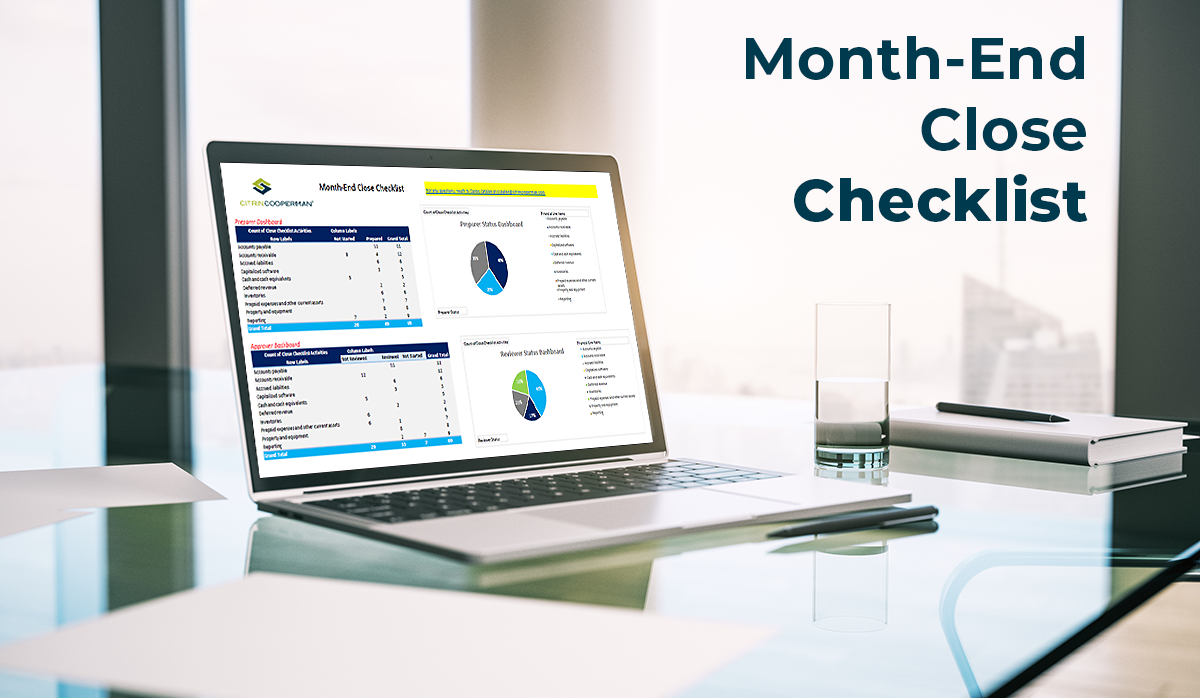 When it comes to choosing a financial close transformation solution, there are many things to evaluate and keep in mind. While price may be a priority, it is important to identify an implementation partner who will ensure your project is successful from day one.
At Citrin Cooperman, our Strategy & Business Transformation Practice team is equipped with accelerators, which are accounting tools used to get your team up and running quickly. We are providing a complimentary sample month-end close checklist which demonstrates the type of accelerators we can bring to your implementation journey.
Click on the button below to download your checklist sample.

Interested in learning more about our month-end close checklist? Reach out to Carlos Catalan.

---
Want to learn more about our Strategy and Transformation Practice? Click through below for more information on our service offerings.
Our specialists are here to help.
Get in touch with a specialist in your industry today.