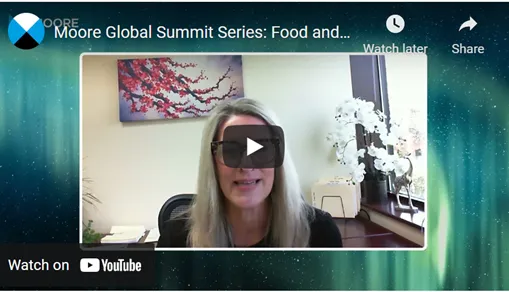 Moore Global is pleased to launch the 2022 Summit Series with 'Food and Beverage Trends, Targets and Inflation' featuring Mark Fagan, Tammy Gamble, and Darren J. Birkelbach. With insights from Moore Global's highly respected industry leaders, this summit will delve into the continued thirst by consumers for innovation and offerings in food and nutrition, and how that catalyst and other market drivers continue to fuel the mergers and acquisitions market.
Our specialists are here to help.
Get in touch with a specialist in your industry today.