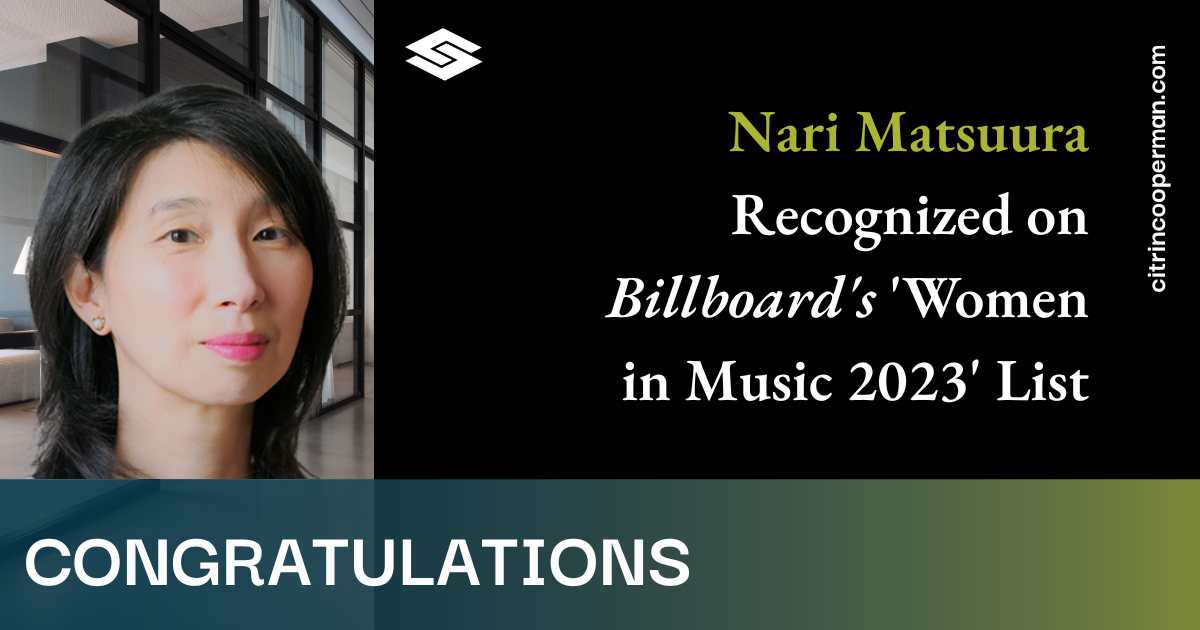 Partner and Music Economics and Valuation Services Co-Leader, Nari Matsuura, was recognized as an executive in finance on Billboard's '2023 Women in Music' list! The list highlights women in the entertainment industry who have made substantial contributions to the business and have paved the way for new generations of women to step into the field.
As part of the Music Economics and Valuations Services Practice, Partner Nari Matsuura's achievements include conducting "over 400 music-asset valuations valued at over $9 billion, including the portfolios of most of the major music funds such as Hipgnosis, Round Hill, and Reservoir."
View the entire list here:
Our specialists are here to help.
Get in touch with a specialist in your industry today.