---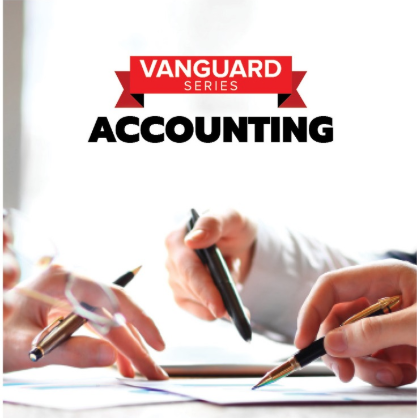 Three accounting professionals from Citrin Cooperman's New Jersey office received recognition from NJBIZ in their inaugural 'Vanguard Series: Accounting 2019,' spotlighting leaders in the accounting profession who have made significant contributions to their firms, communities, or the business in general over the past year.
The honorees from Citrin Cooperman included, Partner and Leader of the firm's Transaction Advisory Services (TAS) Practice, Sylvie Gadant; Partner and Co-Leader of the firm's Construction Practice, Scott Derco; and Director and New Jersey lead of the firm's Cannabis Advisory Services Practice, Harry Carpenter. All three individuals have made a substantial impact within their respective industries over the past year.
Gadant, a Vanguard Series honoree and architect of Citrin Cooperman's renowned Independent Sponsor Report, says, "When we first issued our findings, we had no idea that the independent sponsor community would respond with such enthusiasm – being the first of its kind, the report shed light on a rapidly-growing industry and I am thrilled by its widespread acclaim."
Gadant has been spearheading the growth and visibility of the TAS practice at Citrin Cooperman, a practice that has received a number of impressive industry awards for their deals and overall expertise in M&A.
Citrin Cooperman has had notable success growing its cannabis practice on the East Coast. "I am truly honored by the recognition, for myself and on behalf of the practice and the firm," says Carpenter. "We have had tremendous success in this evolving industry, and the investments we made from the very beginning to establish an active cannabis industry footprint in New Jersey has helped to establish us the an industry leader."
"The construction industry relies on reputation and relationship building," says Derco, who is the current president of the New Jersey chapter of the Construction Financial Management Association, and holds other leadership positions in the business community. "It's very meaningful when your contributions are recognized, not only in the industry, but within the business community," he adds.
In addition to his construction practice leadership role at Citrin Cooperman, Derco has been instrumental in developing future leaders by serving as an instructor on a variety of technical, consulting, and leadership topics.
Citrin Cooperman is celebrating its 4Oth anniversary, throughout 2019. The New Jersey office has been a part of Citrin Cooperman's history for almost 30 years, proudly representing the Citrin Cooperman brand.
Our specialists are here to help.
Get in touch with a specialist in your industry today.