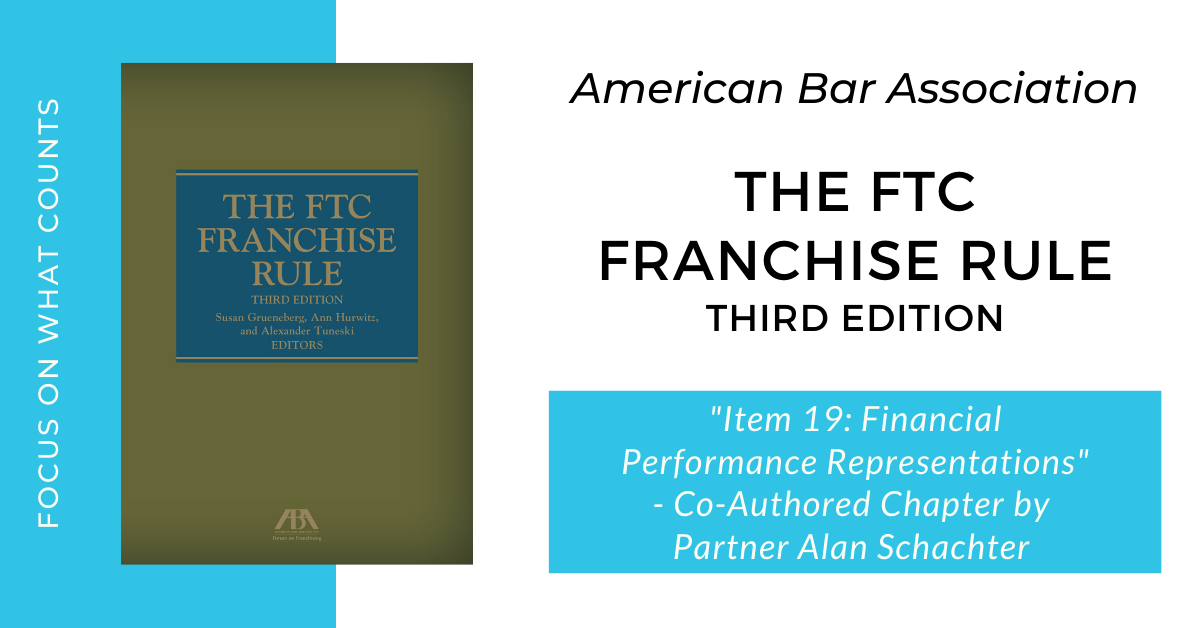 Partner Alan Schachter co-authored a chapter in the American Bar Association's "The FTC Franchise Rule." His chapter is entitled, "Item 19: Financial Performance Representations."
ABOUT THE BOOK:
The FTC restored its primacy in franchise disclosure with the adoption of the Amended Franchise Rule in January 2007, and since then additional guidance on franchise disclosure has come from both the FTC and NASAA. This Third Edition of The FTC Handbook provides invaluable updates and insights on how the Amended Rule is being utilized by practitioners and applied by regulators.

Our specialists are here to help.
Get in touch with a specialist in your industry today.