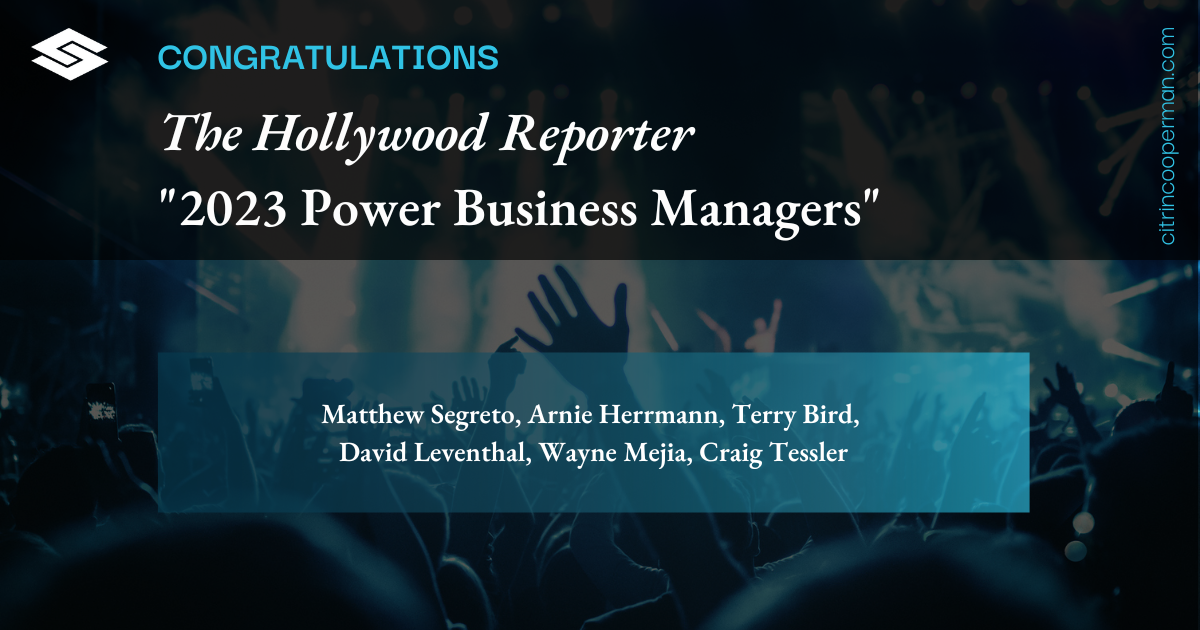 Congratulations to Partners Terry Bird, Arnie Herrmann, David Leventhal, Wayne Mejia, Matthew Segreto, and Craig Tessler for being recognized as a 2023 "Power Business Manager" by The Hollywood Reporter.
Check out what the team had to say here!

Our specialists are here to help.
Get in touch with a specialist in your industry today.