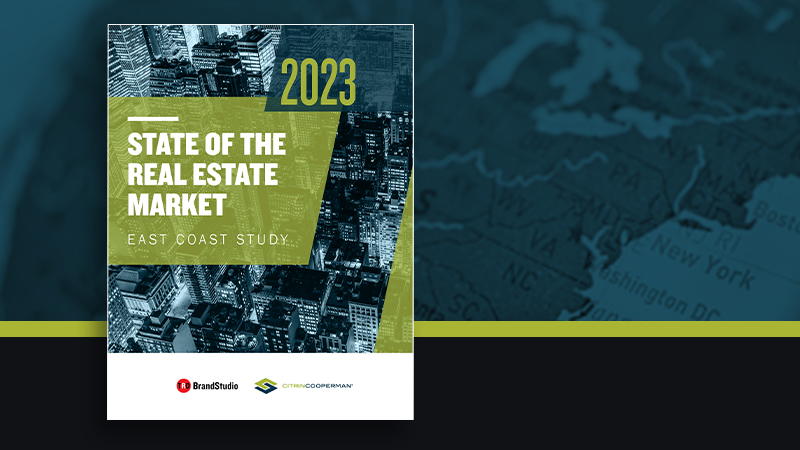 The Real Deal and Citrin Cooperman surveyed the commercial real estate market to gain insights into the current state of multifamily, office, hotel/hospitality, and retail submarkets throughout the East Coast.
In this report, we share insider perspectives on the key issues developers and investors have been grappling with and what they foresee for 2023 while drawing select comparisons with the predictions they had for 2022.

Our specialists are here to help.
Get in touch with a specialist in your industry today.