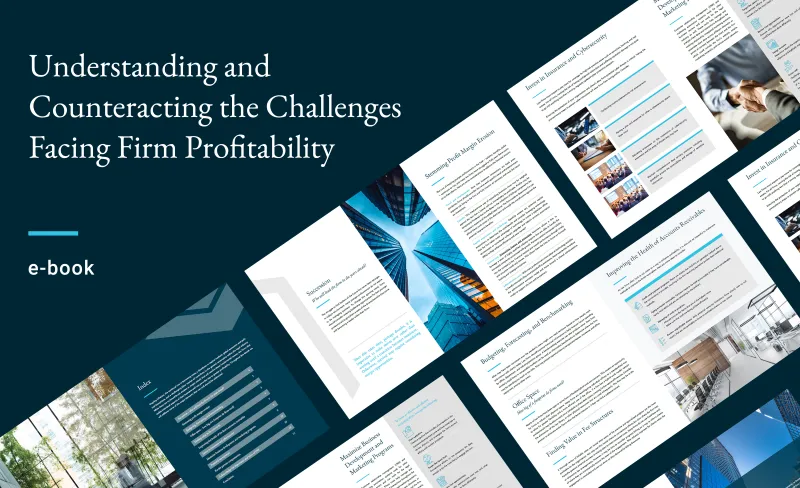 Law firms are facing new challenges in this post-pandemic environment. In order to adapt, law firms must work to pivot and reimagine themselves as the landscape continues to evolve.
By proactively addressing obstacles such as succession planning, profit margin erosion, and budgeting and forecasting, firms can pave the way for greater profitability and resilience in the face of ongoing changes. Key issues covered in this e-book include:
Succession
Profit Margin Erosion
Budgeting, Forecasting, and Benchmarking
Office Space Optimization
Fee Structures
Read the ebook here:

Our specialists are here to help.
Get in touch with a specialist in your industry today.