Services Included
Develop an IT Policy Framework
Our team works with you to develop a framework that best fits your company and your goals
Establish Controls
We determine what we need to prove to meet the policy and achieve our objectives
Establish Procedures
We determine what activities you need to perform and how to streamline them
Deliverables
Catalog of policies and procedures
Classification policies
IT security employee protocols
How Citrin Cooperman Can Help
Many companies have challenges in developing clear, concise and well–organized IT and cybersecurity policies. Policies must be useable, workable, and realistic while demonstrating compliance with regulatory mandates.
Working with our team of experienced professionals, your organization will have appropriate and best practice policies to help your security program run smoothly, gain broader adoption, improve compliance, and reduce risks.
When You Should Reach Out
Your company's IT and cybersecurity policies are not documented
Your company's policies and procedures have not been vetted to align with best practices
Your employees lack training to understand and comply with your IT security policies and procedures
Deliverables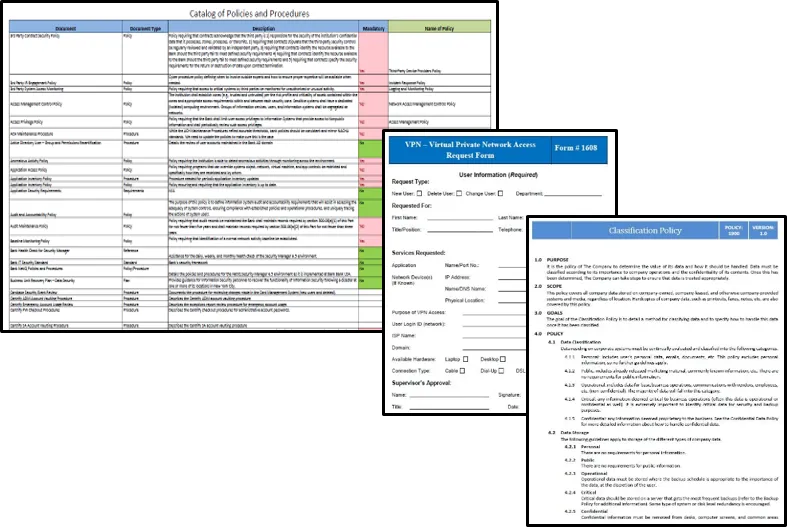 Value to Your Business
Designed IT and security policies and procedures created for your company and in line with COBIT, NIST, SANS and/or ISACA
Policies and procedures which take into consideration applicable regulations and standards
Implementation guidance, including options for employee training, to ensure effective implementation of the policies and procedures
For more information, please view our service guide.
Focused insights on demand.
Our In Focus Resource Center provides insights on real-time, relevant, strategic, and tactical business issues and trends to help keep you in front of what's happening in your industry and the market.
Our IT Policy and Procedure Development professionals are here to help.
Get in touch with a specialist today.