Services Included
Proactive Planning
Evaluating risk
Designing response strategies
Implementing understandable policies and procedures
Incident / Breach Response
24/7/365 incident response team
How Citrin Cooperman Can Help
Whether your incident results from a hacker or accidentally by an employee, our rapid response team will assist you in responding to the attack, mitigate the attack from inflicting additional damage, and determine what was compromised with the goal of restoring your IT environment to full capacity with minimal disruption.
When You Should Reach Out
You don't understand the extent of the risk to your organization as the result of a cyber-attack
Your organization does not have an incident/breach response plan in place
You have not tested your incident/breach response plan in the last 12 months
Your organization does not have a third-party incident response and forensics firm on retainer
Deliverables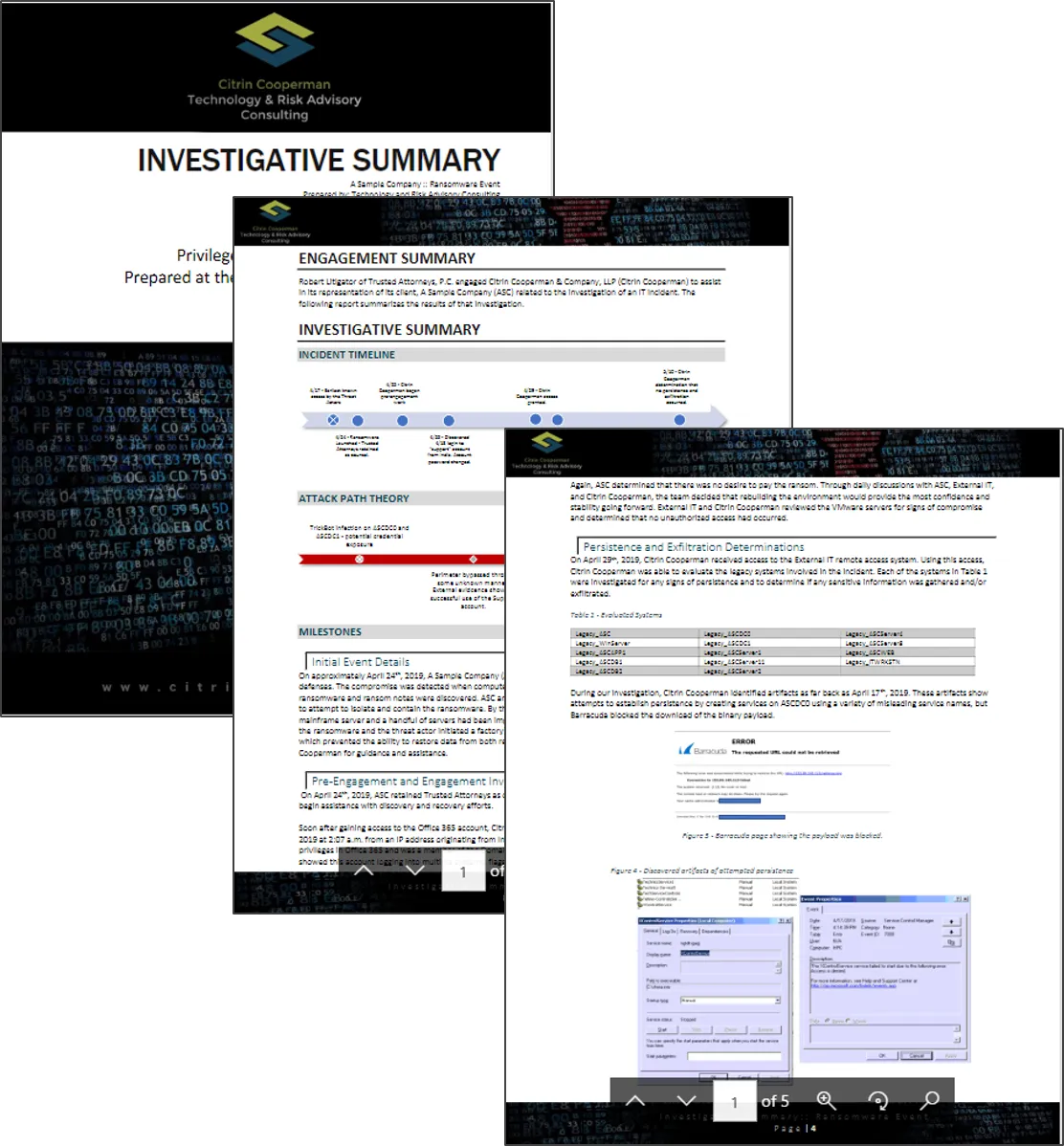 Value to Your Business
Understand your company's risk associated with a cyber attack
Establish an incident/breach response plan designed and tested to guide your company through a prompt and effective response
Ensure your team is prepared to quickly respond at the first signs of an attack
Verify your response plan is operating as designed
Focused insights on demand.
Our In Focus Resource Center provides insights on real-time, relevant, strategic, and tactical business issues and trends to help keep you in front of what's happening in your industry and the market.
Our Incident Breach Preparedness and Response professionals are here to help.
Get in touch with a specialist today.