How Citrin Cooperman Can Help
If you are a merchant that processes payment cards or a service provider that affects the security of payment cards, we can help guide you towards meeting the strict requirements of the Payment Card Industry Data Security Standard (PCI DSS).
Whether you need an assessment of your compliance efforts, assistance with remediating any gaps, or a Qualified Security Assessor (QSA) to provide you with a sustainment program to stay compliant, our team of certified experts are ready to help you.
When You Should Reach Out
Your organization lacks requisite knowledge regarding PCI DSS
You are not compliant with PCI
You have not evaluated the reduction in annual cost of PCI compliance
You have not retained artifacts to support compliance efforts
Your annual sustainment plan has not been implemented for continued compliance
Deliverables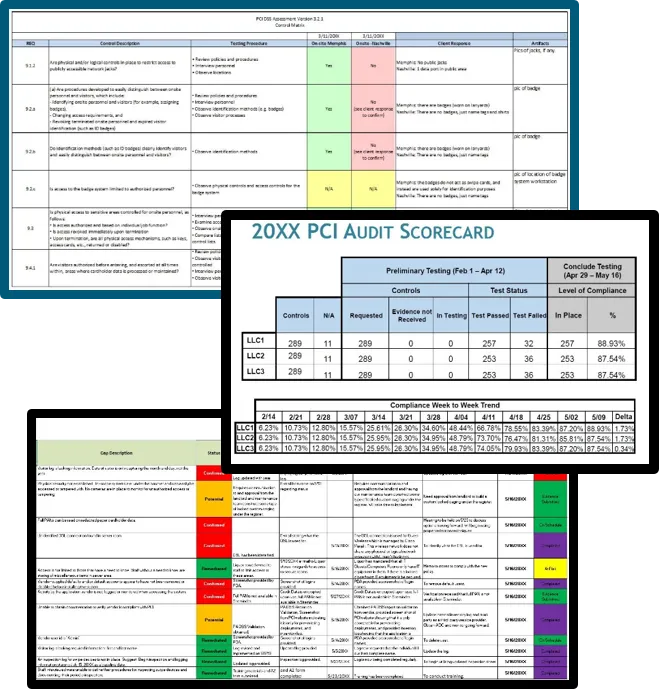 Value to Your Business
Understand how the PCI DSS applies to your company, the efforts required to comply, and a roadmap and resource plan to ensure compliance
Efficient and effective gap assessment, remediation, and sustainment team backed by years of industry and regulation-specific experience
Focus on reduction of effort and cost of compliance
SIGN UP TO GET
Focused Insights, On Demand.
By your submission of information in this form, you are consenting to our collection, use, processing and storage of your information in accordance with Citrin Cooperman's privacy policy. If you have questions regarding our use of your information, please send an e-mail to privacy@citrincooperman.com
Our PCI DSS Compliance professionals are here to help.
Get in touch with a specialist today.