ROI Influencers Power List 2020 - Accounting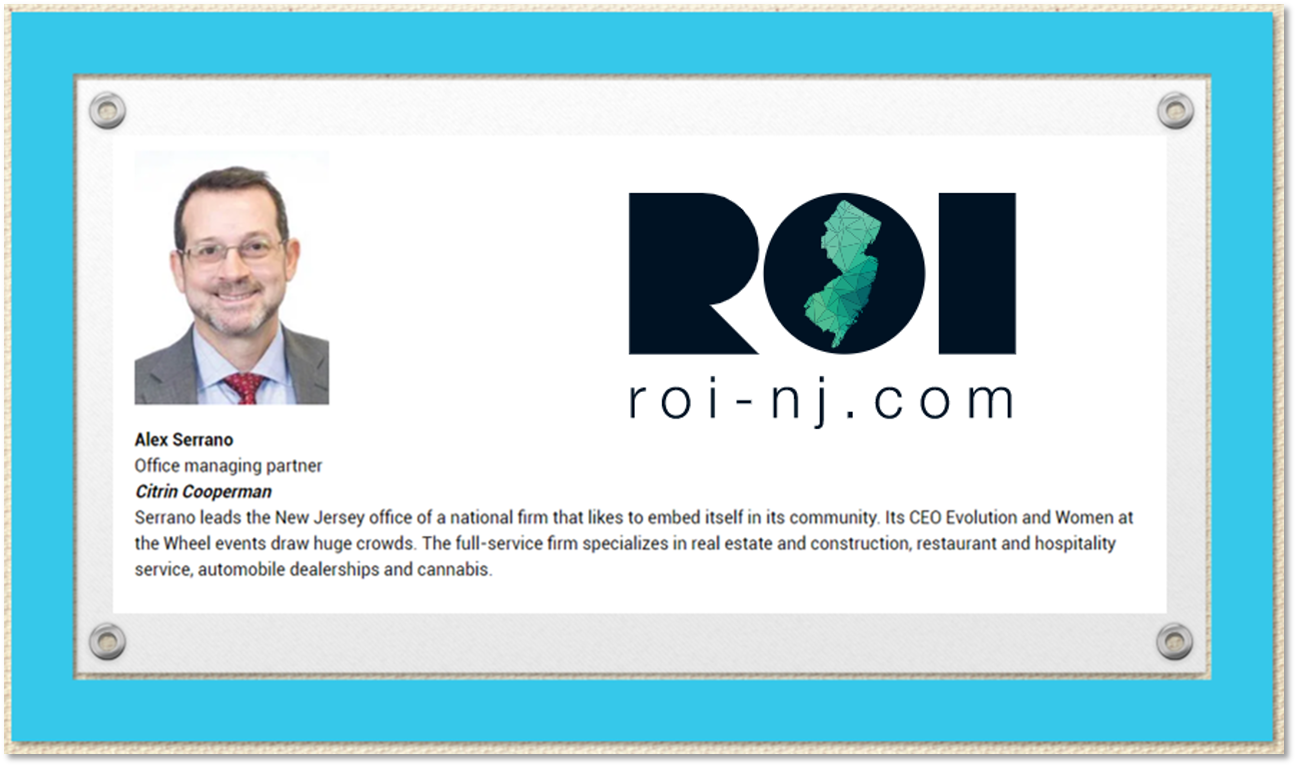 ---
Due to their specialized knowledge, unique insights, and key relationships with industry participants, an influencer within a specific industry has the power to influence business and business decisions. New Jersey industry influencers play a major role in the state's economic prosperity.
ROI stays on top of New Jersey's business environment - garnering news from the heart of every major industry. For this reason, we are proud to congratulate New Jersey's Office Managing Partner, Alex Serrano, who has earned his place on the ROI Influencers List 2020, in the accounting category, as one of the most powerful people in his industry, and listed among other influencers who have made an impact on business in the state.
This is the second year that Serrano has made the list - he was also recognized on the 2019 inaugural list - and this recognition is a testament to his deep commitment to the success of the businesses that fuel New Jersey's economy.
---
Our specialists are here to help.
Get in touch with a specialist in your industry today.