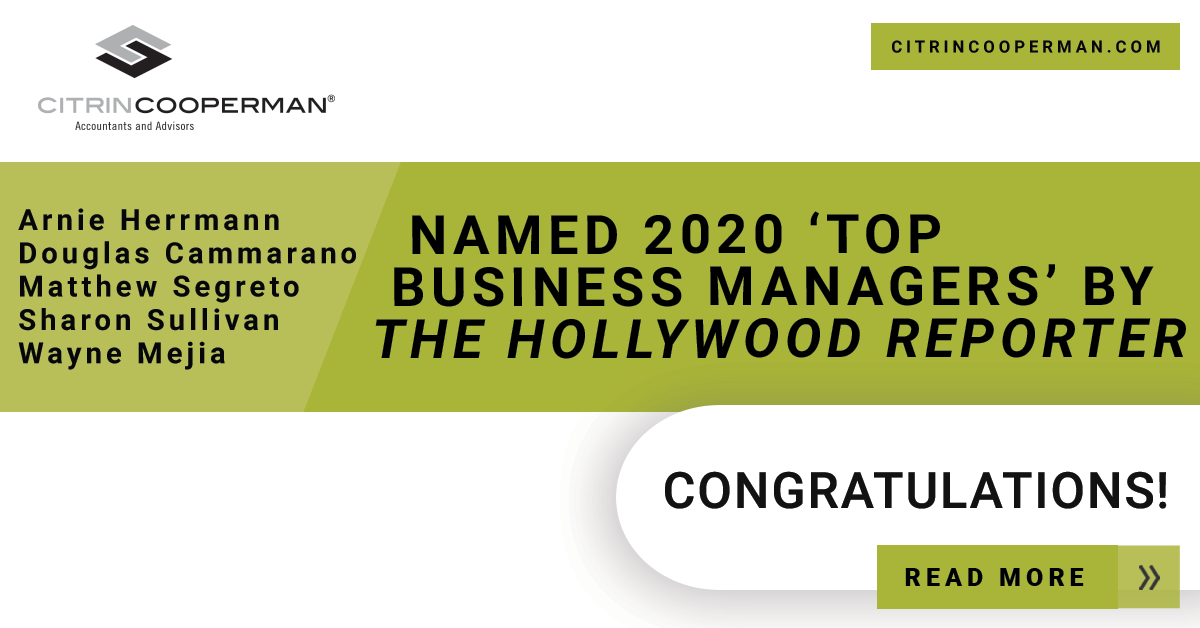 Congratulations to Arnie Herrmann, Douglas Cammarano, Matthew Segreto, Sharon Sullivan, and Wayne Mejia, Entertainment, Music, and Sports Practice and Business Management and Family Office Practice professionals, on being named among The Hollywood Reporter's 2020 'Top Business Managers'.
Check out what the team had to say here!
Our specialists are here to help.
Get in touch with a specialist today.