How Citrin Cooperman Can Help
If you are a company doing business with the Department of Defense (DoD) and are required to gain a certificate from a third-party auditor for Cybersecurity Maturity Model Certification (CMMC), we can help guide you through the strict requirements of CMMC. Whether you need a Security Risk Assessment (SRA), Plan of Action (POA), System Security Plan (SSP), assistance with remediating gaps, or a future Assessor (C3PAO) to perform the audit for your certification, we are here to help.
When you should reach out
Your organization lacks information regarding CMMC compliance requirements.
You are not compliant with NIST 800-171.
You have not performed the SRA and don't have POA and SSP.
You have not retained artifacts to support compliance efforts.
You do not have an annual sustainment plan for continued compliance.
Deliverables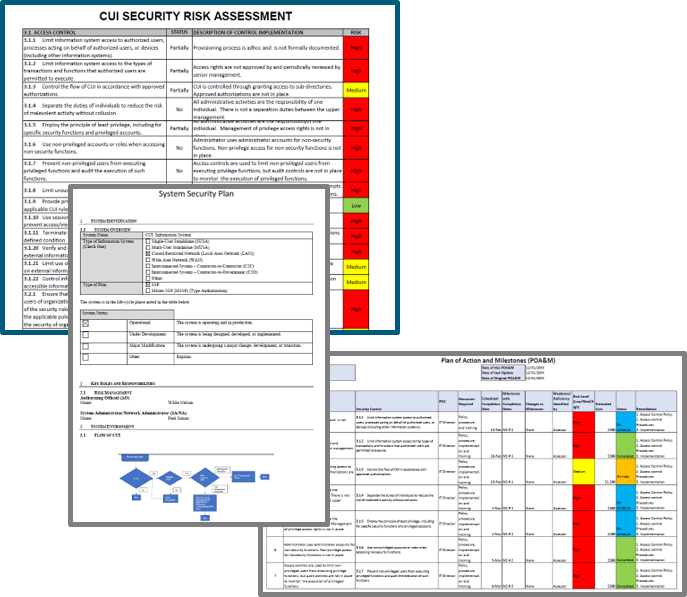 Value to Your Business
Understand how the CMMC applies to your company, the efforts required to comply and a roadmap and resource plan to ensure compliance

Efficient and effective gap assessment, remediation, and sustainment team backed by years of industry and regulation-specific experience.

Focus on reduction of effort and cost of compliance
SIGN UP TO GET
Focused Insights, On Demand.
By your submission of information in this form, you are consenting to our collection, use, processing and storage of your information in accordance with Citrin Cooperman's privacy policy. If you have questions regarding our use of your information, please send an e-mail to privacy@citrincooperman.com
Our CMCC professionals are here to help.
Get in touch with a specialist today.