Services Included
Rapid Finance Assessment

Perform a full diagnostic of your finance function in four weeks or less to get a future-state vision, prioritized list of projects, and an implementation roadmap.
Close and Consolidation Transformation

We use our best practice process framework and a carefully curated list of technologies to shorten your close cycle, automate repeatable accounting activities, and generate consolidated financials and investor reporting faster. Learn more here.
Finance Transformation

Transform your core finance capabilities – from subledgers through reporting and analytics – to be a modern, scalable, and highly efficient strategic capability for your company. Get best-in-class, scalable architectures.
Robotic Process Automation
Interim CFO Services

We combine our finance transformation services with an interim CFO leader who can quickly upskill your finance department and put in a great foundation to get access to better CFO candidates and set your next full-time CFO up for success.
Cost Structure and Allocation

Gain visibility to your cost structure and improve your bottom line by allocating different cost allocation methods while improving the level of sophistication of your management fees across your organization.
How Citrin Cooperman Can Help
We help our clients improve the efficiency of their finance departments while generating deeper insights, quickly. Our best-in-class diagnostic methodologies rapidly uncover the highest priority improvements enabling us to execute process improvements with the latest technologies to get you results, fast.
Exceptional finance functions create enduring business growth. How?
Provide timely, high-integrity financial reports and key metrics to shareholders as they make business decisions
Leverage automation and the latest technology to drive efficiency up and costs down
Give executives and managers relevant data in real time they can use to drive business value
Manage business risk with strong, technology-enabled controls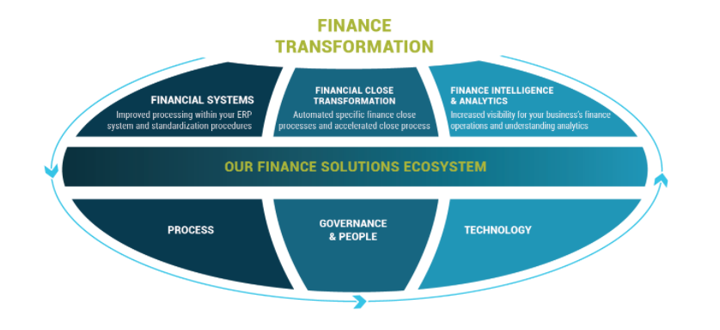 Focused insights on demand.
Our In Focus Resource Center provides insights on real-time, relevant, strategic, and tactical business issues and trends to help keep you in front of what's happening in your industry and the market.
Our Finance Transformation professionals are here to help.
Get in touch with a specialist today.