Services Included
VALUATION
Our rigorous, data-driven valuation approach is applied to a variety of characteristics inherent in different catalogs:
Earnings lifecycle of songs, from release to peak to steady state
Earnings lifecycles of music in films, from release to peak to steady state
Earnings lifecycles of music in TV shows, through different distribution platforms
Steady state growth rates by income type
Value add from active exploitation of copyrights (i.e., territorial expansion, pro-active synch licensing, renegotiated agreements, monitored uses, registrations, etc.)
Pipeline
Futures
Reversions
Advances and guarantees
Public Domain
Discount rate
LITIGATION
The Massarsky Group is frequently called upon to perform damages analysis and provide testimony for copyright infringement lawsuits in music publishing and recording. As part of this work, damages for both traditional and digital infringement across media types are evaluated. We thoroughly assess and describe the relevant market, including all present levers as well as our client's market position. Utilizing our expertise and credibility, we consistently aid clients in achieving successful outcomes to contract disputes through affirmation or rebuttal of damage assessments.
Music economic damage theory
Calculation of value
Copyright infringement testimony

How Citrin Cooperman Can Help
Citrin Cooperman's Music Economics and Valuation Services group possesses a unique knowledge of all the material drivers for music publisher and recorded master revenue flows, including performance/ mechanical/ synchronization for publishing, and streaming/ physical/ licensing for masters.
As a consequence of its deeply rooted relationships with nearly all market players, the Music Economics and Valuation Services group has an insider's view of the changing strategic landscape affecting the music publisher and recorded music communities.
The Massarsky Group at Citrin Cooperman is formally accepted as a third-party valuation expert for U.S. commercial lenders, including Truist, City National Bank/RBC, Pinnacle Bank, Regions Bank, Fifth Third, and First Horizon. In addition, private equity funds seek the group's expertise for both the most current understanding of the music industry as well as performing their critical third-party valuation needs.
In the last twelve months alone, the team has conducted over $6.5B in unique music catalog valuations.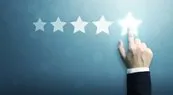 Client Testimonial
Hear What Our Clients Have To Say
"To have the expertise related to the extremely complex music rights ecosystem, how it works and how to forecast the revenues that derive from it, plus expertise on finance, discounted cash flows, cost of capital, and to have the fortitude and eloquence to communicate with very sophisticated, and sometimes testy investors, is an extremely rare and unique skill. Nari Matsuura has that skill and Round Hill can confirm that with 100% conviction because we have worked closely with her for 10 years. The cherry on top is that she is a musician herself, which brings in a whole other perspective that really helps to perfect her work even further."
Josh Gruss, CEO, Round Hill Music
Focused insights on demand.
Our In Focus Resource Center provides insights on real-time, relevant, strategic, and tactical business issues and trends to help keep you in front of what's happening in your industry and the market.
Our Music Economics and Valuation Services professionals are here to help.
Get in touch with a specialist today.